Prev
Next
The Viewer is a read-only environment where users can view and navigate Master Charts and Chart Documents.
Click on the

in the top-left corner of the screen, and then select the Viewer option.
The Viewer user interface is displayed.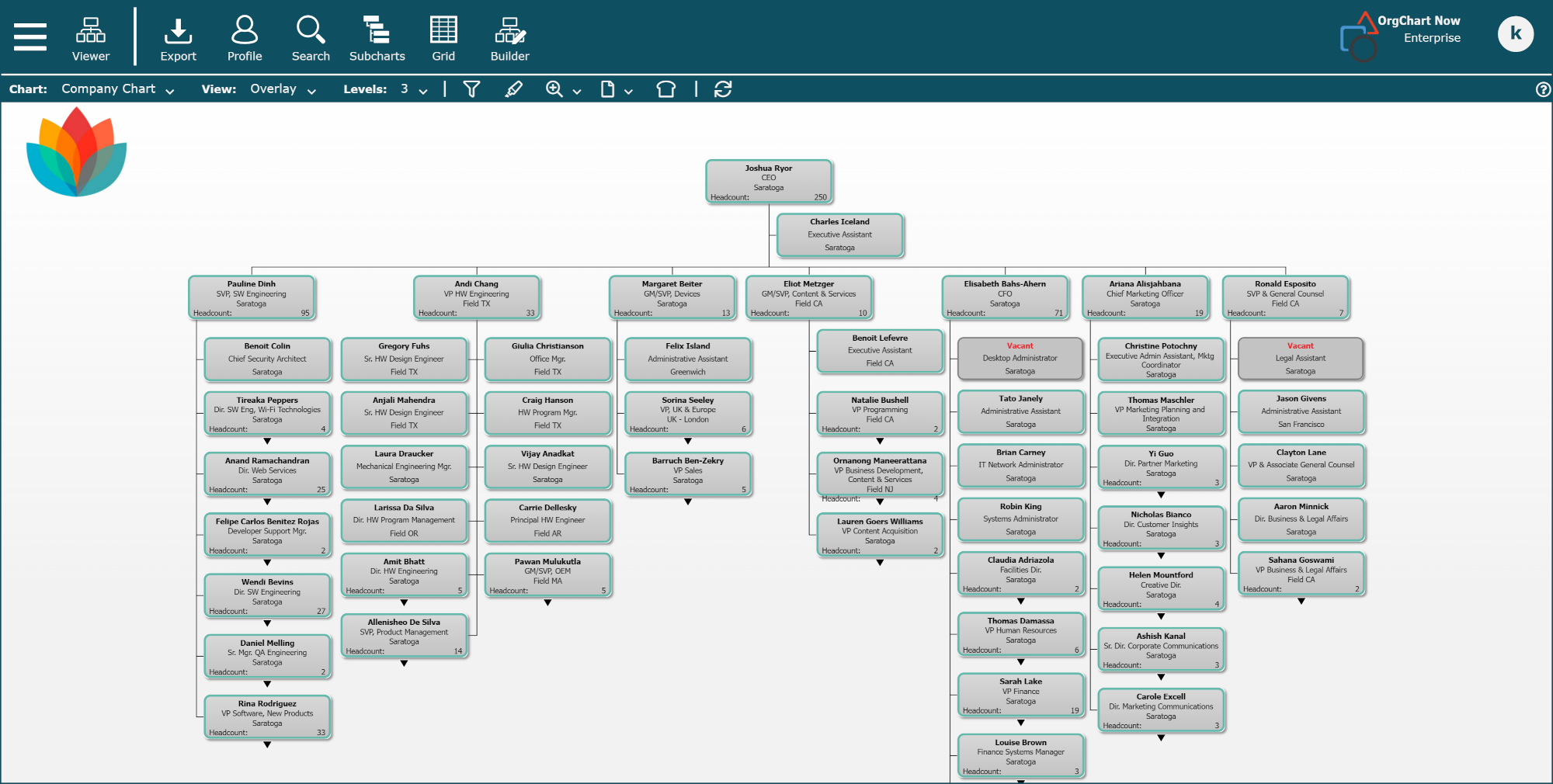 While navigating Master Charts in Viewer, users can right-click on a record to access the following additional options:
Employee Profile

Spawn the Profile for the selected chart record.

Record Info

Open additional record information for the selected chart record. Addition information includes:

Data source from which the record originates

Any sources that modify the record (i.e. Append Tables or other Merge Data sources).

Fields shown in the current Box Style applied to that record

All fields associated with that record

Make Top of Page

Go to the subchart of the selected chart record.

Note

This option is only available for chart records that are not already the top record of the current subchart, as well as chart records that have subordinates.